Bunk Bed Project at Waghera Adiwasi School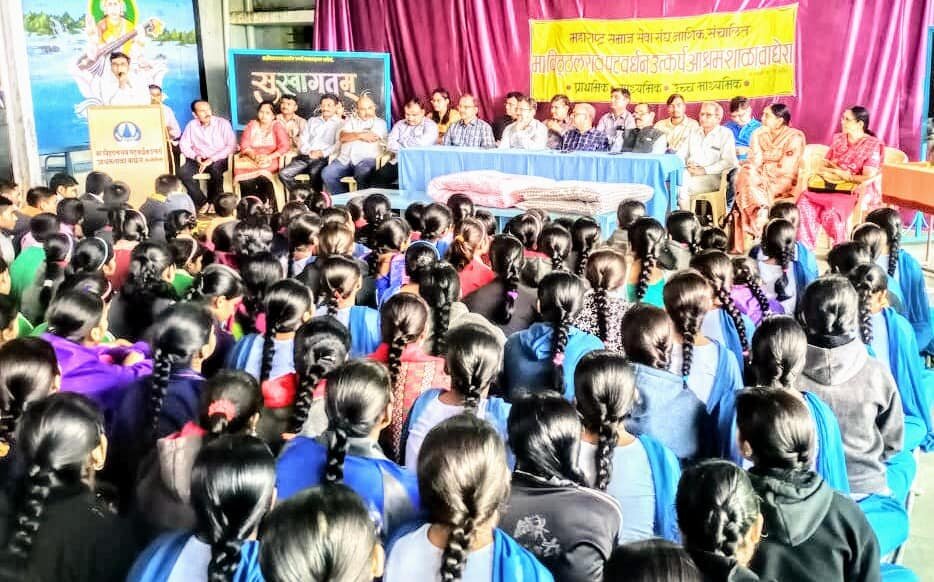 Purpose of the Project : It is residential School with 600 student capacity. Out of 600 students , 300 students don't have beds to sleep. Its very difficult situation in cold and rainy season to sleep on floor with thin mats on it.
To overcome situation we proposed this project.
Project of Beds : 100 beds will be prepared each with capacity to sleep 3 kids on it.
Each bed will cost approx Rs 10000 – 11000 including transport and painting
About the Vitthalrao Patwardhan Utkarsh Ashram Shala : It is one of the leading school for Adiwasi Students in Nashik.
Students from this school excel not only academics but also sports activity. These students always prove their abilities with very limited resources they have.
We can distinguish these students with the extraordinary Urge to learn more and to become ideal citizen of India.
Staff of the School : Teachers are major supporters to get Extra ordinary results from the students. Devotion of the teachers is appreciable.
Efforts taken by school is already well recognized by Hon. Education Minister Mr Vinod Tawade.
Execution of the Bed Project : It will be executed by Rachana Vidyalaya Maji Vidyarthi Sanstha.
Duration : It will be completed by 31st March 2017.